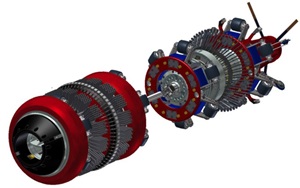 Cook Surveying & Associates offers a wide range of ILI Support Services. Our services begin at the forefront of pipeline construction and continue throughout the lifecycle of the system. CSA provides a wide array of integrity services and support, with our integrated mapping software, field equipment, and trained field technicians helping ensure your systems meet industry standards.
• Pipeline Design and As-Built Surveys
• Sub-Centimeter Above Ground Pipeline Marker (AGM) GPS Survey and placement.
• Pig tracking (ILI inspection) and documentation
•Buried Pipe Locating and Staking
• Pipeline Anomaly Staking
• HCA Classification and Impact Analysis
• Detailed AGM reports and Coordinate location documents
• Project Management
• Surface Monitoring
In-Line Inspection (ili) Services
Cook Surveying & Associates is your trusted partner for a comprehensive range of In-Line Inspection (ILI) Support Services. Our commitment begins at the inception of pipeline construction and extends throughout the entire lifecycle of the system. With CSA by your side, you gain access to a diverse array of integrity services and support, all designed to ensure your systems consistently meet and exceed industry standards.
Our commitment to pipeline integrity extends beyond a one-time service. We recognize that the safety and efficiency of your pipeline systems are paramount, and we work tirelessly to uphold these principles throughout your system's lifecycle.
With Cook Surveying & Associates, you have a dependable partner that not only understands the intricacies of ILI Support Services but also delivers excellence in every aspect of pipeline integrity management. We invite you to explore our services and experience the difference for yourself
Our ILI Support Services encompass:
Comprehensive Mapping Software: We employ cutting-edge mapping software that integrates seamlessly with your pipeline operations. This enables accurate and real-time tracking of your assets, enhancing operational efficiency and safety.

Advanced Field Equipment: CSA is equipped with state-of-the-art field equipment that ensures precise data collection during inspections and maintenance. Our technology empowers you to make data-driven decisions for optimal pipeline integrity.

Expert Field Technicians: Our highly trained field technicians bring a wealth of experience to your projects. They are dedicated to upholding the highest industry standards and ensuring the reliability and safety of your pipeline systems.